FD5198E Digital Dye Textile Sublimation Printer
07/01 2022
With the progress of the times and technological innovation, digital printing machines have risen in the industry with advanced digital printing technology and have become the choice of more and more printing people. Especially in economically developed areas, such as Shanghai, Guangzhou, etc., the proportion of digital printing machines is increasing. The more economically developed areas, the greater the proportion of digital printing machines, which is an inevitable trend of economic development to a certain stage. Today, I would like to recommend an 8-head digital printing machine FD5198E.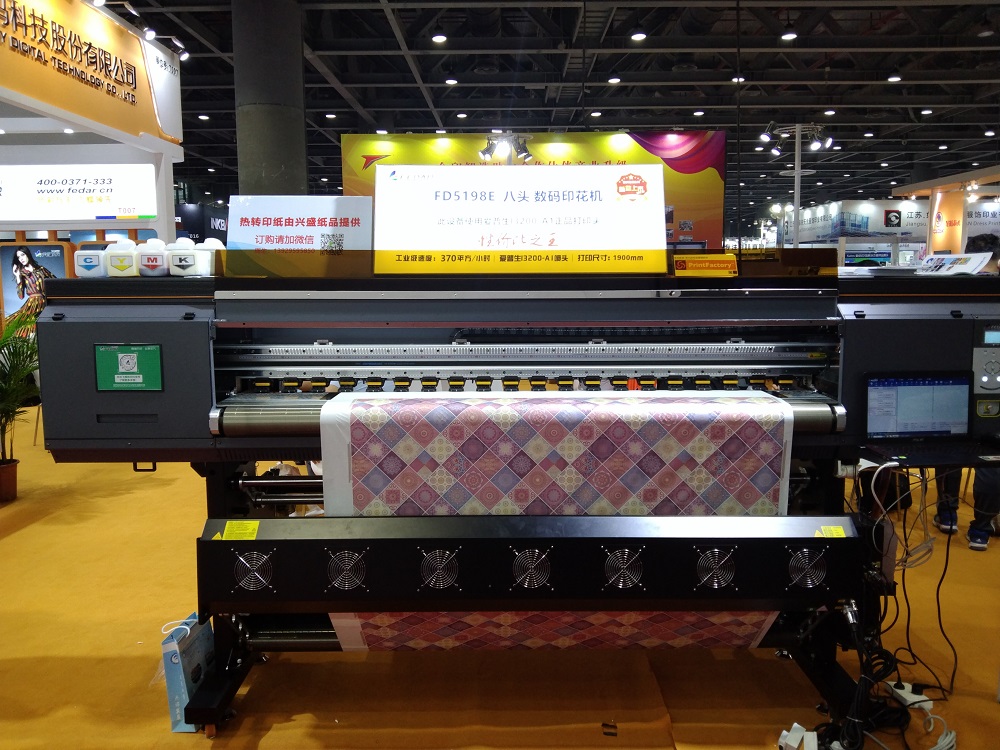 FD5198E digital printing machine, equipped with 8 Epson I3200-A1 print heads, printing speed 370㎡/h. Because of its characteristics of "fast speed, high precision, small and flexible, strong and stable", it is known as "printed small steel gun" in the industry. Let's take a look at the specific introduction:
New reinforced beam + high-precision support. The machine runs more stably and the print quality is more beautiful.
1. Double Japan imported THK15 ultra-quiet linear S-class guide rail. High-speed movement can effectively reduce the resistance and noise in the running of the ink car, and ensure the smooth running of the guide rail and lower noise.
2.400w independent drive servo motor. High-precision drive linear decoding, higher precision, smaller length error, and more stable performance.
3. Industrial type receiver
4. High standard platform, beam calibration method, unique S-type suction printing platform
Easy to adjust, strong paper adsorption.
5. Double damping rubber strip roller paper expanding device
6. The retractable system is modular, and the 10,000-meter base can be selected according to customer needs
7. High-end imported accessories. Igus energy chains imported from Germany, NSK bearings imported from Japan.
8. Adopt pendulum type constant tension retraction control system. It ensures that the paper is evenly stressed during the entire printing process, and the delivery is flat and tight, so as to avoid unwinding.
9. Standard 2000m (roll diameter) retractable system, optional 10,000-meter base. Easily realize direct printing on source paper with a diameter of less than 90cm.
10. Optional 15-liter large-capacity continuous ink supply system. Continuous ink printing for a long time to ensure the output quality of the picture.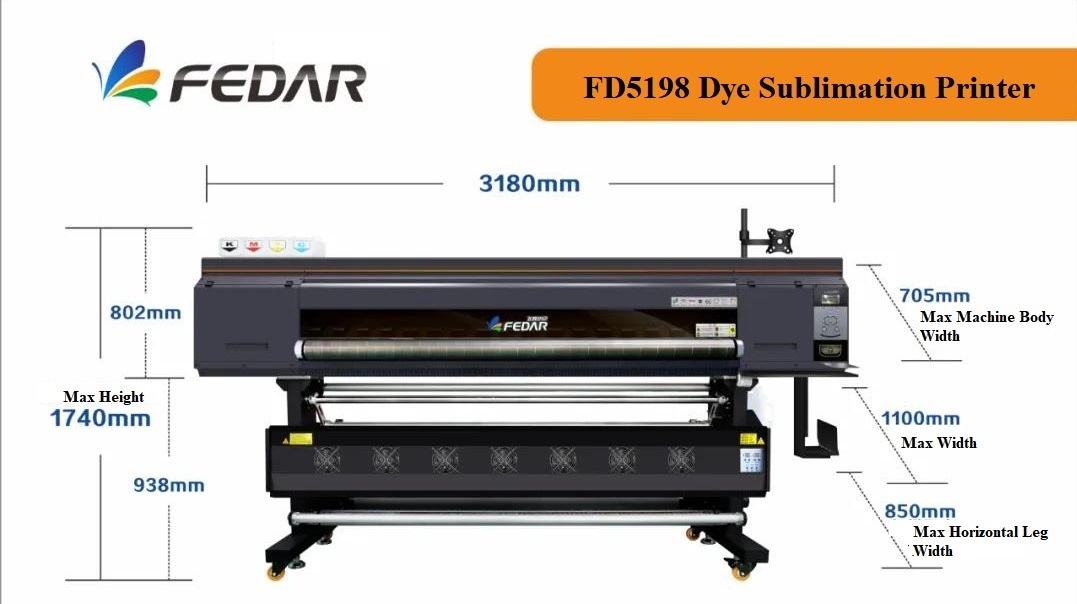 No plate making is required, the production speed is fast, and the work and production cycle are shortened.
The high-precision adsorption-type platen paper roller is transported, which is more convenient for feeding and saves time and effort.
Not limited by color, bright and bright color, good color fastness, no hand feeling, good air permeability.
One piece is printed, highlighting the advantages of small batches and multiple varieties.
Any pattern can be easily realized, the photo is printed with high precision, the pattern is realistic, and the personality is highlighted.
Equipped with professional color separation and coloring technicians, the color card color specified by the customer can be made.
Applicable fields: clothing, home improvement, home textiles, advertising, etc.
Applicable fabrics: polyester, chemical fiber, chiffon, crepe de chine, polyester cotton, etc.