Device Advantages of the Srormjet 9164 Printer
03/10 2022
1. Rails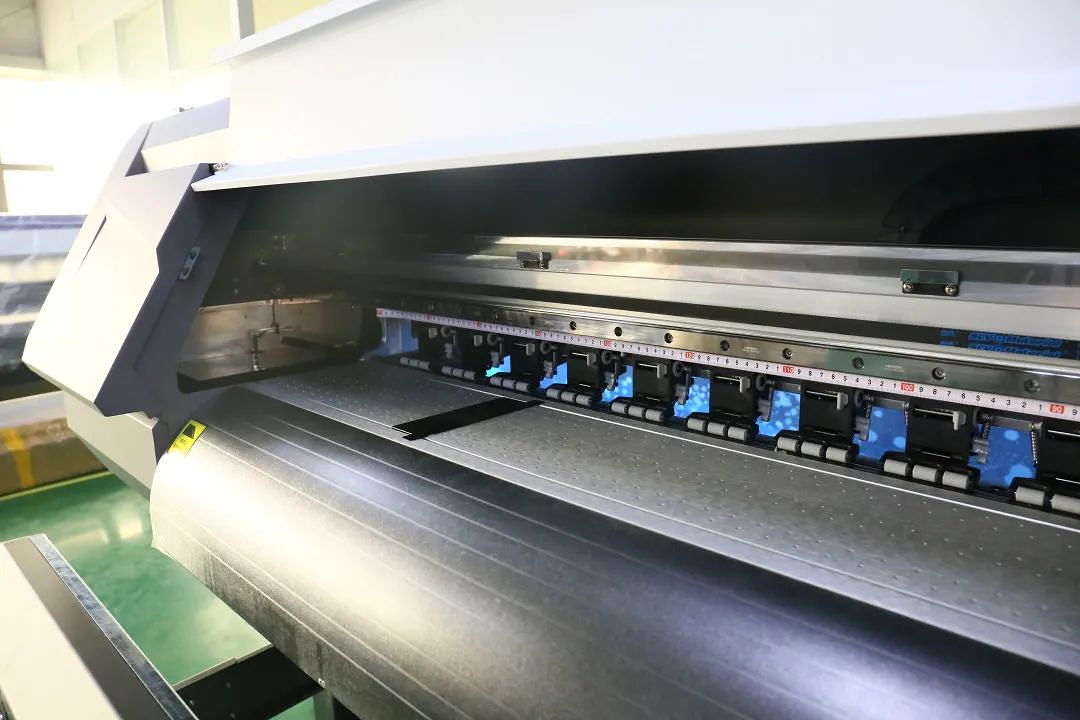 Standard brand mute linear guide rails ensure that the trolley runs without obstacles, and there is no noise during operation.
2. Dryer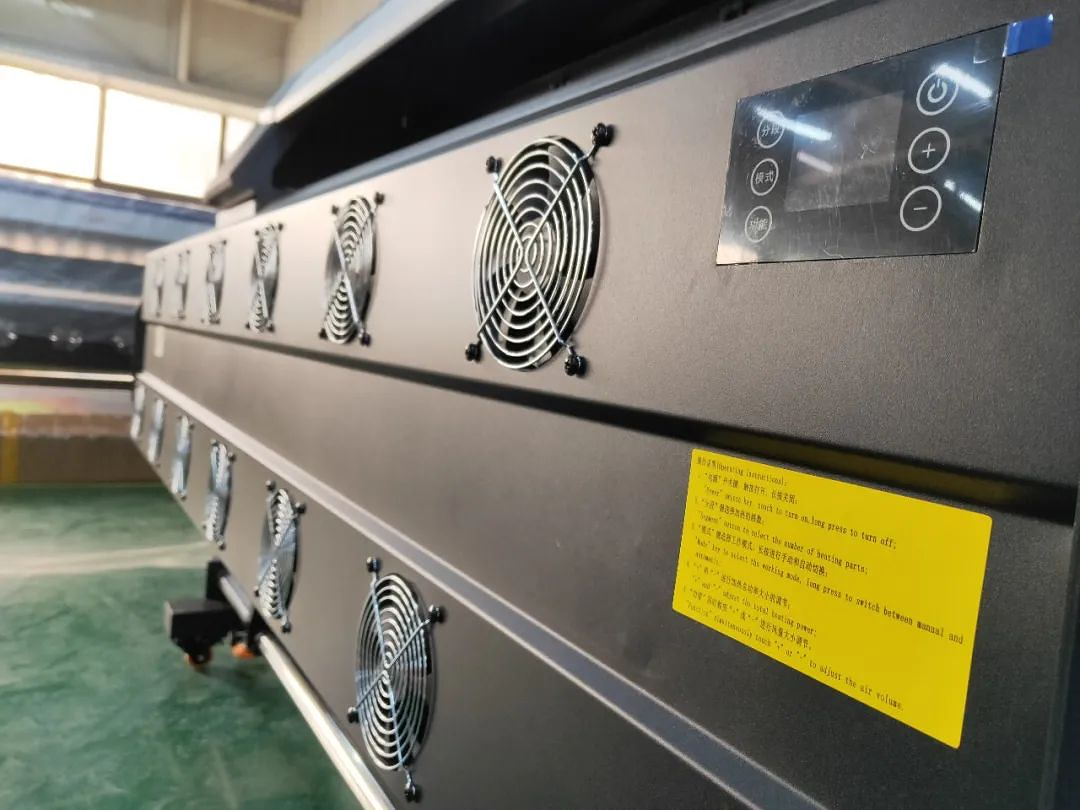 The standard intelligent drying system is synchronized with printing, supports segmented drying, and high-power drying can ensure that the picture is dry immediately.
3. Pinch roller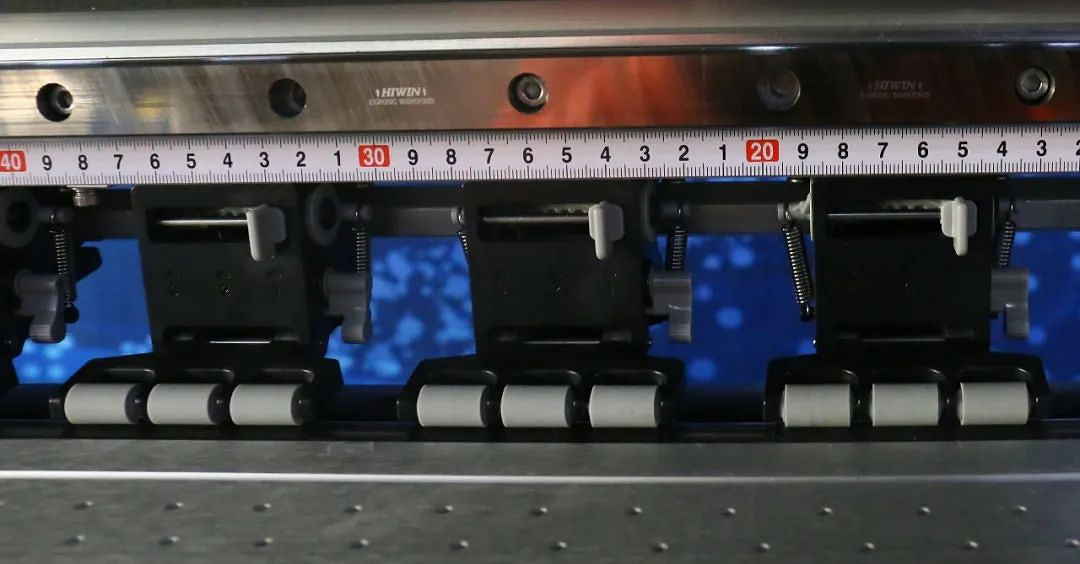 The latest fluorine rubber platen roller is used, which is wear-resistant and anti-static, and the printing size is more accurate. It can be adjusted according to the different thickness of the paper in three gears, and it refuses to wrinkle.
5. Ink supply system
The unique secondary ink supply system is used to print continuously for a long time to ensure the output quality of the picture. The height of the secondary ink cartridge can be adjusted up and down, and the height of the ink cartridge can be adjusted up and down according to the condition of no atmospheric pressure to improve the printing stability. The built-in filter can filter the ink impurities, ensure the service life of the nozzle, and make the printing more smooth.
6. Anti-collision trolley frame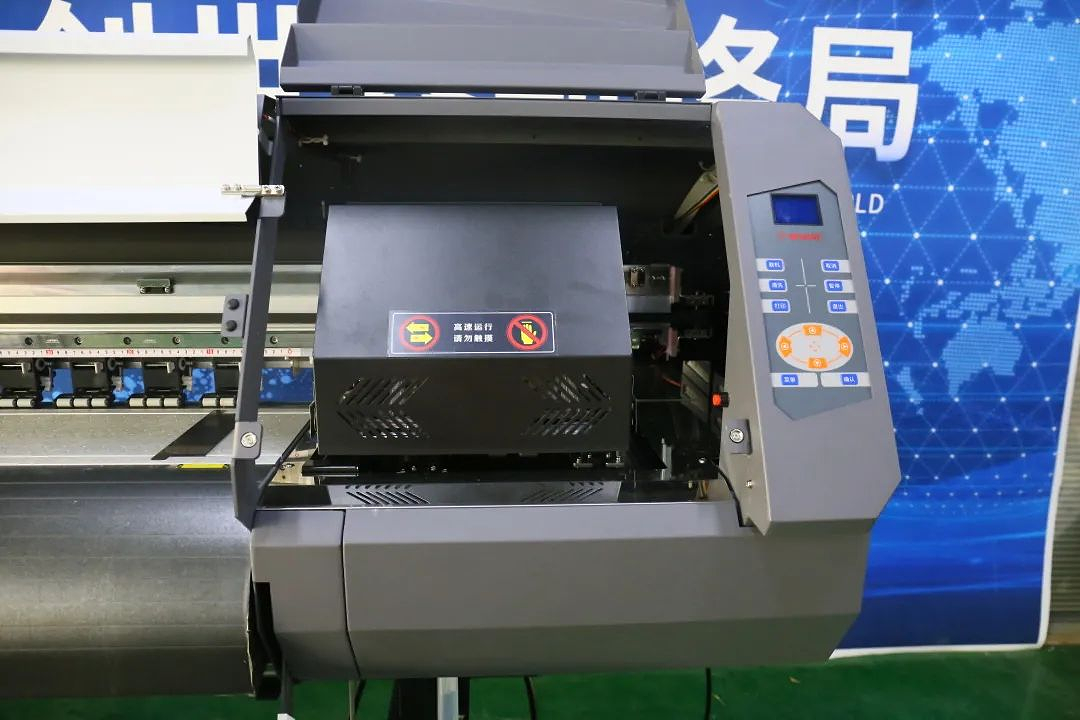 ​Automatic paper measurement, anti-rubbing paper function, consumables warping, automatic printing pause, to prevent scratching the nozzle; the car head can be adjusted up and down, and the nozzle position and height can be automatically adjusted according to the thickness of different printing media, which is convenient, fast, safe and efficient.