Welcome to Visit Fedar Booth No: H6-D05
11/06 2023
As the exhibition window with the largest lineup of textile machinery exhibitions in Asia, the widest radiation range, and the highest degree of professionalism, from November 19 to 23, 2023, the China International Textile Machinery Exhibition and ITMA Asia Exhibition will start again amidst the expectations of the industry. sail.
The scope of participation in this joint textile machinery exhibition covers the entire industry chain. At that time, spinning machinery, chemical fiber machinery, non-woven machinery, weaving machinery, knitting machinery, embroidery machinery, weaving machinery, dyeing and finishing machinery, sublimation printerry, clothing machinery and related special equipment, instruments and meters, dyes and textiles for the textile industry Chemicals and other exhibits will be displayed to global professional audiences.
With the continuous development of technology, digital sublimation printers have become a force that cannot be ignored in the modern textile printing and dyeing industry. It has been widely used and recognized with its unique advantages, such as high precision, high speed, high efficiency, etc. At this exhibition, Fedare Textile Printing carefully arranged the presence of the "Four King Kongs", including the newly developed 16-head high-end digital sublimation printer…
Unveiled models
Pioneer FD1912S sublimation printer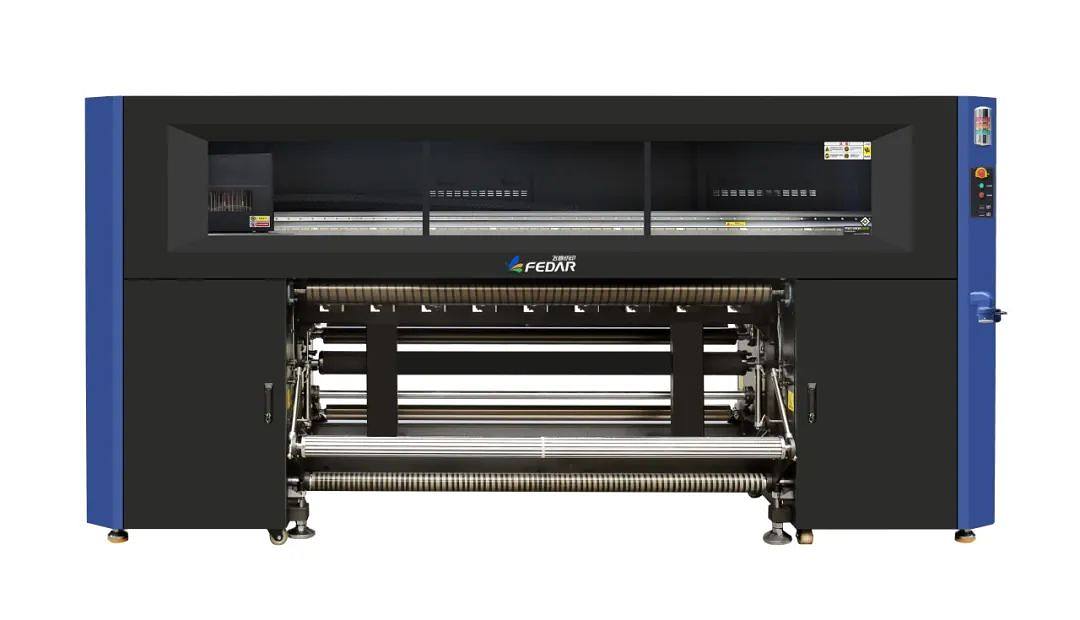 Fedar industrial-grade ultra-high-speed digital sublimation printer
Fedar digital sublimation printer series speed representative
Equipped with 12 Epson S3200-A1 industrial printheads
Ultra-high speed printing: 1100m²/h
Industrial-grade production capacity, suitable for ultra-large batch printing production
Self-developed ink stack structure and ink path negative pressure system
The former has a significant moisturizing effect, while the latter makes the printing process more stable.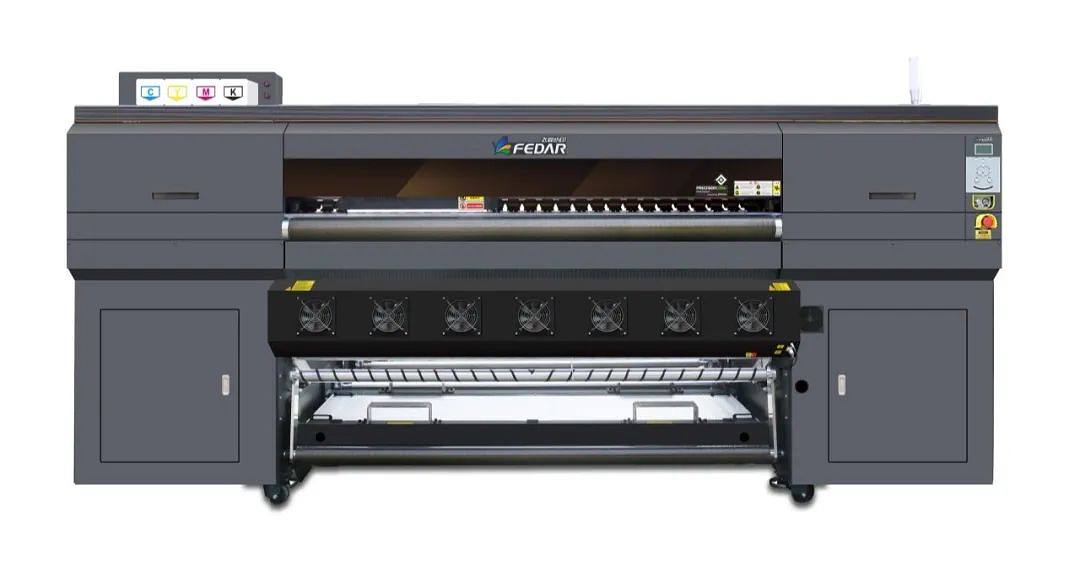 Classic 15-head model
One of the series classics
Fine dotting, high speed and stability
More than 300 meters can be printed in 1 hour
Meet the needs of rapid printing and mass production
It has high stability and greatly improves the added value of printing products.
It can be expanded to 6-color printing, and the picture details can be processed more perfectly for special orders, and the delivery quality is effectively guaranteed.
Trailblazer FD1924 sublimation printer
Fedar industrial grade digital sublimation printer pioneering work
Brand new 24-head ultra-high-speed industrial digital sublimation printer
The maximum speed can reach 960m²/h
Efficient production of ultra-large batch printing
An important milestone in the industrialization process of Fedar digital sublimation printer
FD61916E sublimation printer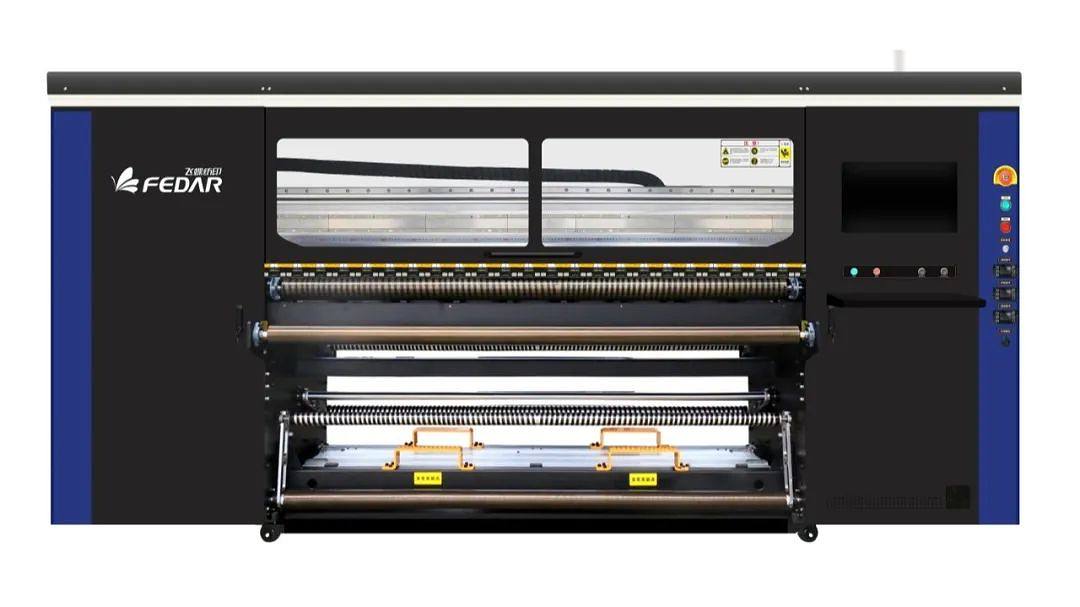 Fedar 16-head high-end digital sublimation printer
Meet the textile market's demand for high-precision printing
Equipped with 16 Epson I3200-A1 nozzles, it can efficiently print 670 square meters per hour
Quick response to large batch orders, further improving production efficiency while ensuring quality
In addition to these four main models, we also bring a digital heat transfer equipment with diverse functions and a great reputation in the market – FD70-3 DTF printer.
Multifunctional intelligent heat press machine
printing speed:
6PASS: 8m²/h
8PASS: 6m²/h
Equipped with 3 Epson I3200-A1 nozzles, supporting 9-color printing
Excellent choice for DIY design
There will be professional and technical personnel on site to explain the equipment in detail, and a variety of exquisite gifts will be given to you. Fedare Spinning and Printing welcomes everyone to visit the site and have a look.