Regret to Miss It, FD51915E Digital Dye Sublimation Printer
12/17 2021
With the progress of the times and technological innovation, digital printing machines have rapidly emerged in the industry by virtue of their advanced digital printing technology, and have become the choice of more and more printers. Especially in economically developed areas, such as Shanghai and Guangzhou, the proportion of digital printing machines is increasing. The more economically developed areas, the greater the proportion of digital printing machines, which is the inevitable trend of economic development to a certain stage.
Faced with this industry trend, Fedar digital printing machines have been continuously upgraded and launched the 15-head large format digital printing equipment FD51915E digital textile sublimation printer, striving to bring better digital printing equipment to printers in the industry.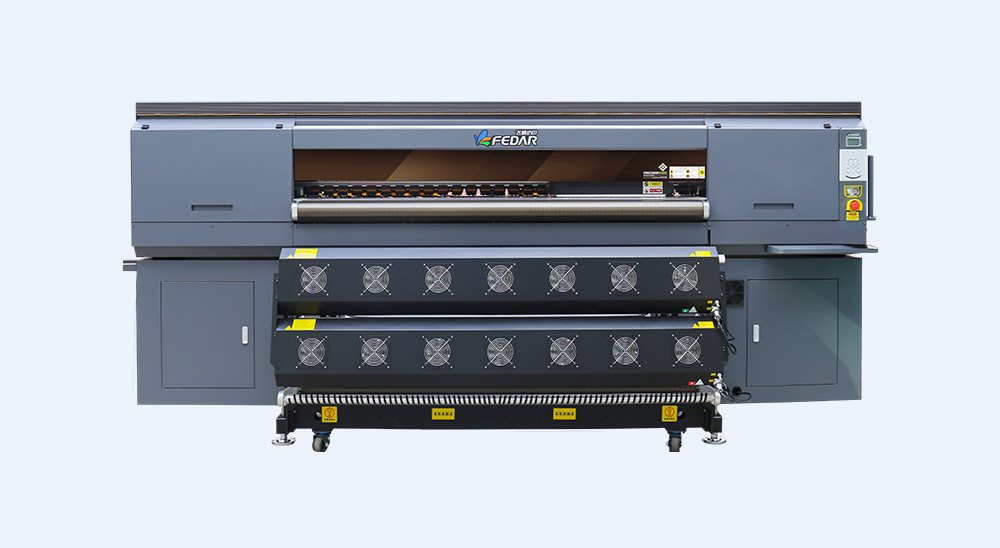 01 Industrial steel mainframe
The thickness of the base, main machine, and wallboard of the left and right high-strength quenching process is not less than 10mm, and the machine runs more stably.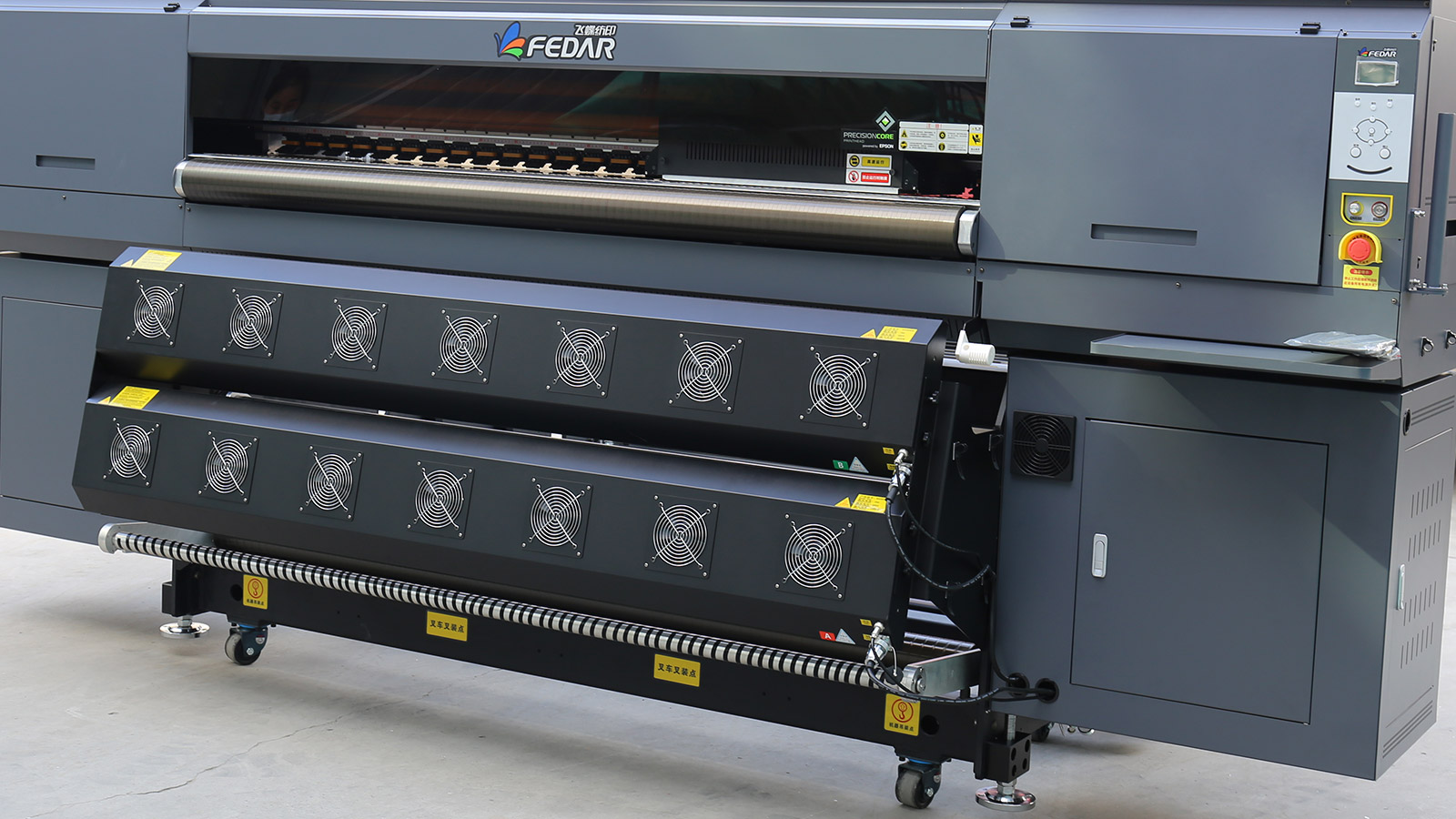 02 750w independent servo motor
High-precision drive linear decoding, higher precision, smaller length error, and more stable performance.
03 Equipped with 3 3600W intelligent segmented drying systems
guaranteeing more energy saving while drying.
04 Split ink stack cleaning unit
Advanced intelligent nozzle cleaning and moisturizing device, with long-lasting airtight moisturizing, automatic cleaning, operation and maintenance more convenient.
05 Optional 15-liter large-capacity continuous ink supply system
Continuous printing for a long time to ensure the quality of image output.
06High-end accessories
Spreading rollers, NSK bearings, high-quality silent drag chains, etc.
Application area
clothing, home furnishing fabrics, carpets, T-shirts, canvas bags, cushions, high-end customization, flags, textile fabrics, etc.