New Product Recommendation: Fedar FD61915E-A Dgital Printing Machine
05/19 2022
With the rapid development of the digital printing industry, customers' stable production indicators for equipment are getting higher and higher. Focusing on product stability, speed, accuracy, color, and cost, Fedar Spinning and Printing has once again launched 15 print heads. Industrial-grade high-speed Digital Printing Machine​ – Fedar FD61915E-A.

Developed with attention to detail, the Fedar FD61915E-A meets the needs of the high productivity digital textile printing market by minimizing the use of electricity, consumables, labor and time compared to traditional processes.
Adopt industrial-grade one-piece appearance frame: the machine runs more stably.
Press roller encryption + front paper guide roller to increase the damping mechanism: make the stepping operation more stable, the paper feeding is more accurate, and the printing accuracy is higher.
Optimize the latest print head arrangement: while increasing the printing speed, the printing quality is further improved.
The whole machine is equipped with a 15-liter large-capacity continuous ink supply system as standard: continuous ink printing for a long time to ensure the output quality of the picture.
There is no limit to the pattern color registration, and the size of the repeating unit can also be freely determined, and the concept of fabric edge can be ignored within a certain range. Therefore, you can carry out various designs according to your own preferences. This freedom of design enables designers to give full play to their innovative ability, be more creative in the performance of pattern composition, and bring new ideas to designers in the application of fabrics. point. Through the change of pattern design and creation method, the visual field of fabric pattern effect has been expanded, and special pattern effects rich in change have been produced, such as three-dimensional effect, motion effect, mixed effect, light effect, psychedelic effect, tie-dye effect, Watercolor effects, texture effects, simulation effects, neon effects, etc.
There is no need to make a plate, that is, print and print, saving time and effort, and there is not much requirement for the MOQ. Therefore, the delivery speed is very fast, and there is no need to worry about the backlog of inventory. In addition, due to its fast production speed, it is suitable for small batches of customized production, and can also meet the needs of large-scale high-quality production orders in large printing factories.
Digital printing dyes are ink-on-demand, reducing chemical waste and waste water discharge; low noise when ink-jetting, quiet and clean, no environmental pollution, and a green production process. The digital printing process simplifies the tedious process, cancels the complicated mesh making and color paste matching process of traditional printing, greatly reduces the cost of receiving orders and proofing, and the delivery speed is fast, and timely supply can be achieved.
Applicable fields: clothing, home improvement, home textiles, advertising, etc.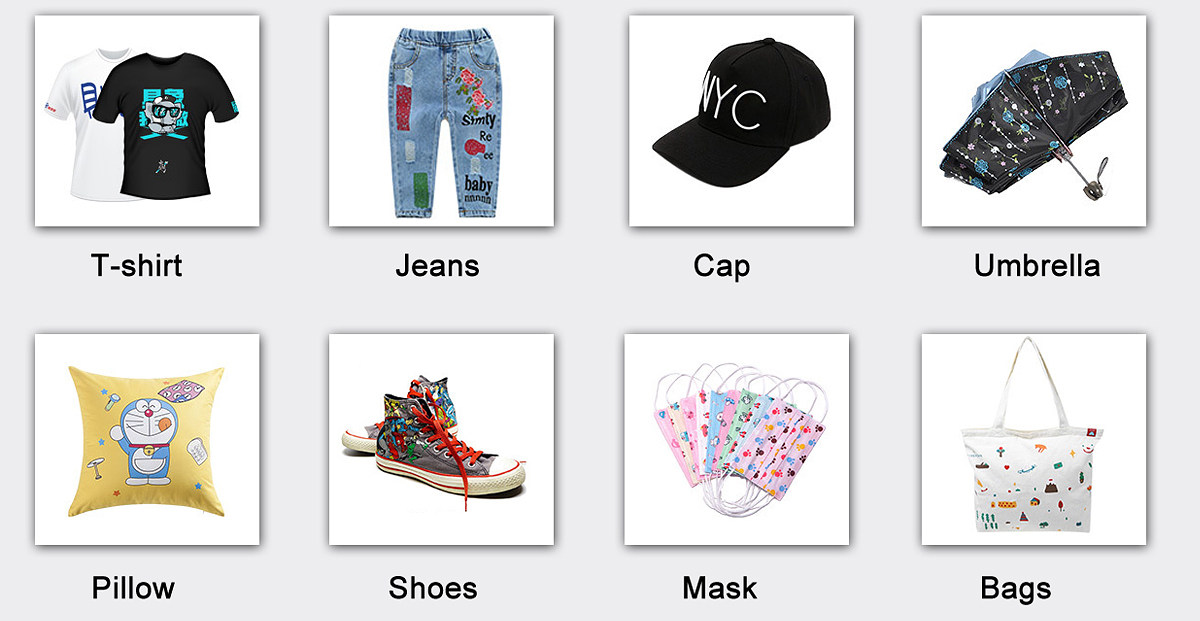 Applicable fabrics: polyester, chemical fiber, chiffon, crepe de chine, polyester cotton, etc.